The number of email users all over the world is expected to increase to more than 4.3 billion by the end of 2023. To win over new clients and keep them updated about your latest offerings, you must master the art of writing cold emails. Great cold email templates can supercharge your email marketing campaigns and generate valuable leads for your business.
A cold email is a critical part of the sales process and can help a company make a good first impression with a potential customer. They have a lower response rate than other forms of communication, such as cold calling but also require less effort from the sales employee if they use sales automation.
Crafting a good cold email template is an art and science. You need to think about the psyche of the client as well as their needs when positioning a product or service. To help you draft an amazing cold email template for your business, we have listed some important points that should be included in a sales email.
5 Tips for Creating a Good Cold Email Template
1. Personalize Your Emails
If you want your business email to stand out among the rest of the promotional and marketing emails in your clients' inboxes, you need to personalize them. Personalization can help you set your business apart from the rest of the sales representatives' companies who don't put in the effort to cater to clients specifically. You can go beyond using the "first name" and "company name" and try merge tags. It is also great if you incorporate "location", "information pulled from social media accounts", and "latest news and activities for the contacts or their businesses" in the cold emails.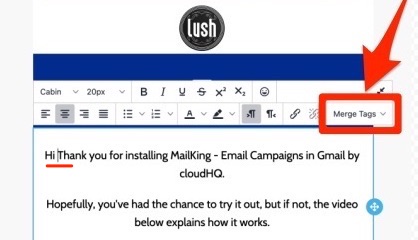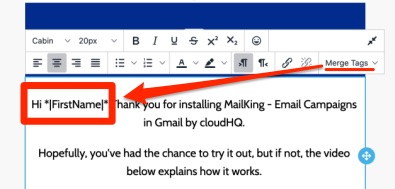 2. Choose Captivating Subject Lines
Many sales representatives fail to give subject lines the importance they deserve in their cold emails. Cold emails usually end up being deleted, which is why if you want your email to stand out from other prospects, you must write an eye-catching subject line. No matter how good your offer to your prospect is, whether you have a personalized hook or your email includes a low-commitment CTA, they will all go to waste if your email is not opened in the first place. Subject lines hold the key to your cold email's success, and you should prioritize your cold email's subject lines above all.
3. Send Good Follow-Up Emails
Follow-up emails are the next step after sending impressive cold emails to your clients. Follow-up emails are an opportunity to establish good relationships with clients. They allow you to warm your leads and keep in contact with prospective clients.
4. Write Engaging Content
While many sales representatives write lengthy cold emails to woo clients, this can be the wrong approach for readers who only have a few seconds to skim an email. If you want to catch the attention of your prospective clients, be sure to write a cold email comprising a maximum of 6 lines. You can add value to the email by including an infographic, personalized video, or a case study. You can make the cold email more engaging by incorporating humor or adding memes or GIFs. Always make sure that your jokes are funny and do not offend anyone.
5. Charm the Client in the P.S. Section
If you really want to get a reply back or encourage the reader to take action, you should work on the P.S. section of your cold email. A well-written P.S. section can be a game-changer if done right. You can use this opportunity to let your business' best offers shine or use attractive copywriting to woo the client. The P.S. section is your chance to leave a lasting impression on your prospects.
Key Takeaways
Cold emails are a big part of email marketing campaigns. Well-written cold emails can greatly impact business growth and must be utilized smartly to gain new clients. Whether you have a small business or you're a sales representative looking to impress clients with cold emails, the tips mentioned above can help you draft good cold email templates that can be used for various purposes.
If you are looking for well-designed cold email templates for your business, be sure to check out Gmail Email Templates by cloudHQ. With this extension, you can choose a cold email template from a large library of email templates or create your own according to your needs. Try it today to step up your email marketing game.