Email Templates for Gmail and Outlook
Start sending professionally designed emails
Over 1,500 free email templates

Fully integrated with Gmail and Outlook

Share templates with your team

Share individual templates with your clients

Integrated with Mailking Email Campaigns

Powerful email template design editor

Get add-on to access templates on your mobile

Create email templates with attachments
Integrated into Gmail & Outlook No extra software!

Fully Integrated with Gmail
Gmail Email Templates is fully integrated with your Gmail. The template library is available with a single click from within the 'Compose' window in Gmail. Select your email template, personalize it, and send! It really is that easy...
So here is how to set up Email Templates in Gmail:
Step 1: Open Gmail compose.
Step 2: Click on 'Gmail Email Templates' icon
Step 3: Select your template
Step 4: Personalize it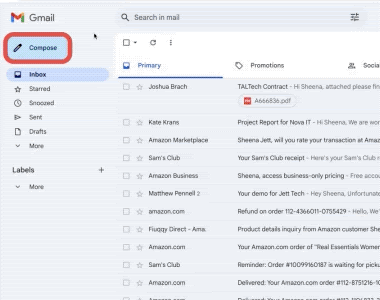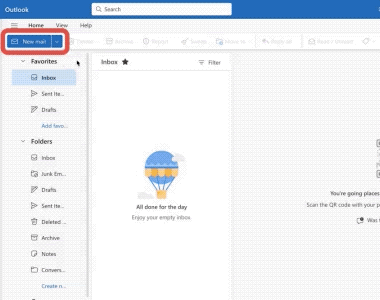 Fully Integrated with Outlook
Outlook Email Templates are fully integrated with your Outlook. The template library is available with a single click from within the "New mail" window in Outlook. Browse templates, select it, personalize it, and send it!
Step 1: Open 'New mail'
Step 2: Click on 'Browse Templates' icon
Step 3: Select your template
Step 4: Personalize it

1500+ Professionally Designed Templates
We have over 1500 professionally designed email templates you can use immediately—without ever having to leave Gmail or Outlook. You can feel comfortable knowing that we have email templates for every situation, and are always adding more. Never be embarrassed by your email designs ever again with Email Templates for Gmail and Outlook by cloudHQ.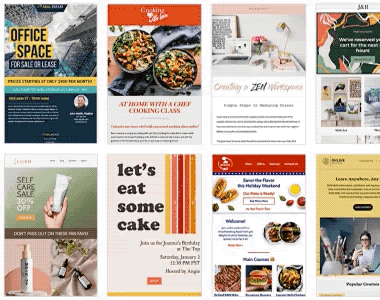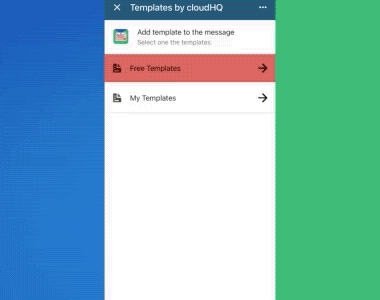 Office 365 Add-In for Mobile Access
The Outlook mobile add-in offers email templates designed to streamline and enhance email communication for users on the go. These templates are pre-formatted, customizable messages that can be quickly inserted into emails, saving users time and ensuring consistent messaging. With Outlook mobile add-in, users no longer need to draft emails from scratch; they can select an appropriate template, make any necessary tweaks, and send. This feature is especially beneficial for professionals who frequently communicate similar messages from their mobile phone, as it ensures efficiency and uniformity in their correspondence.
Coming soon! Emails us at support@cloudhq.net for early access.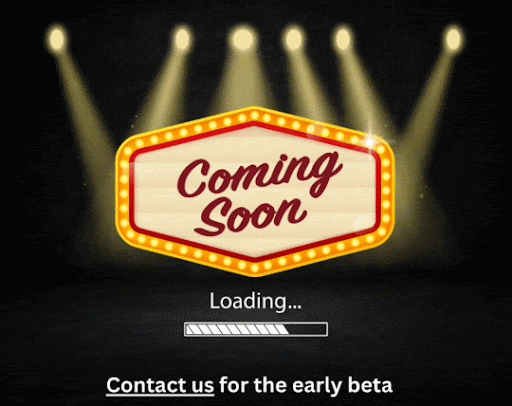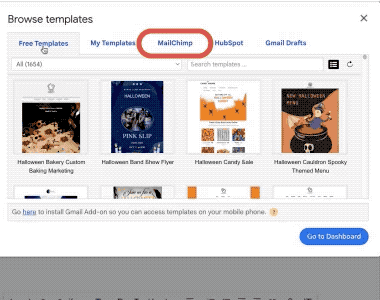 Import and Use MailChimp Templates in Gmail
Want to keep your brand consistent? You can import and use your already designed email templates from MailChimp directly into your Gmail Templates library. Once you've imported your MailChimp templates, you can use them quickly and easily—without having to log back into MailChimp.
Import and Use MailChimp Templates in Outlook
Use your pre-designed MailChimp email templates directly in Outlook. Here are some benefits of using pre-designed MailChimp email templates directly in Outlook:

Consistency: Leveraging pre-designed templates ensures that every email you send maintains a consistent look and feel, reinforcing your brand's identity and professionalism.
Efficiency: Instead of creating emails from scratch or toggling between platforms, you can quickly select and use a template, saving valuable time and streamlining your communication process.
Unified Experience: For businesses using both MailChimp for marketing campaigns and Outlook for regular communications, this integration offers a unified email experience, making it easier for teams to collaborate and for recipients to recognize and trust the content.
Coming soon! Emails us at
support@cloudhq.net
for early access.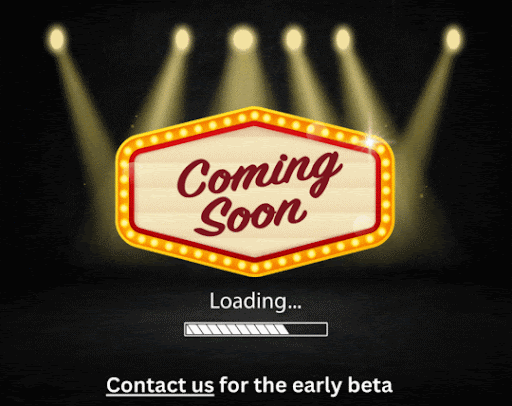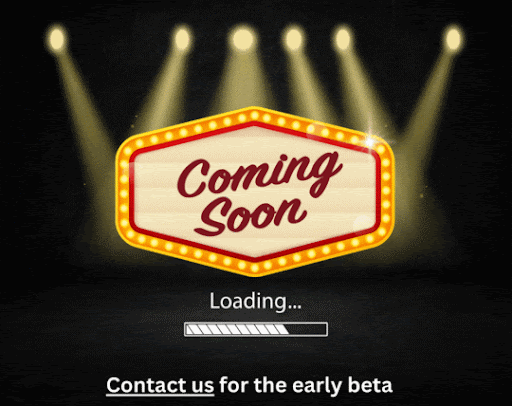 Import and Use Hubspot Templates in Gmail
Looking to maintain a cohesive brand image? Export your pre-designed email templates from HubSpot straight into your Gmail Templates library. After importing your HubSpot designs over to Gmail, you can access and deploy them effortlessly from Gmail, without the need to revisit HubSpot.
Import and Use Hubspot Templates in Outlook
The capability to integrate HubSpot templates into Outlook presents a valuable edge for businesses and professionals.
HubSpot, a leading platform for inbound marketing, sales, and customer service, offers a vast array of customizable email templates to elevate client communication and engagement. By integrating these templates into Outlook, a predominant email platform, users can effortlessly draft, tailor, and dispatch emails using HubSpot's designs without toggling between platforms or sacrificing email quality. They get the best of both worlds, right from their Outlook inbox.
Coming soon! Emails us at support@cloudhq.net for early access.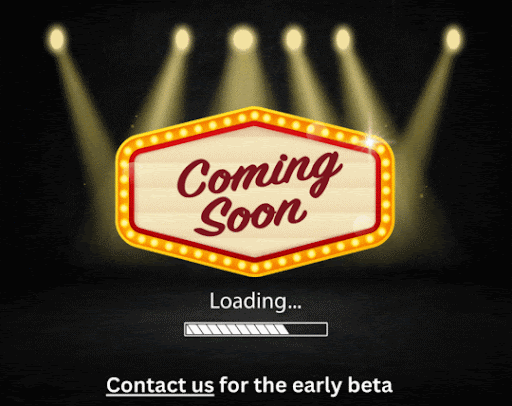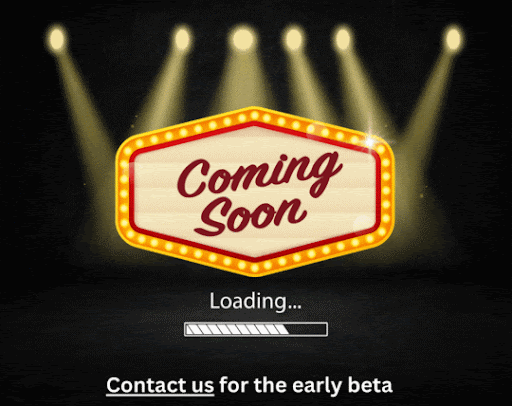 Create Your Own Email Templates
Want a custom digital stationery for your company? It's easy to do with our intuitive drag and drop email design editor. It even comes equipped with stock footage that's royalty free and available for you to use.
Gmail: Simply create a new email template and save it. Once you've saved your email template, it will be available in your email library from that point forward. You can easily share email templates with anyone else in your organization.
Outlook:This feature is coming soon!
Coming soon! Emails us at
support@cloudhq.net
for early access.
Powerful Email Templates Designer
With our easy drag and drop email template design editor, you'll be able create your own email masterpiece in seconds. Simply drag and drop the elements you want to use, and create an impressionable email template from scratch in minutes. You can also suppress elements of your email on desktop vs mobile, add special content elements, include an unsubscribe link and much more!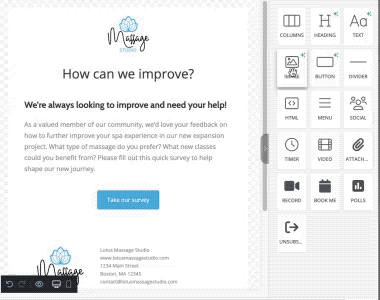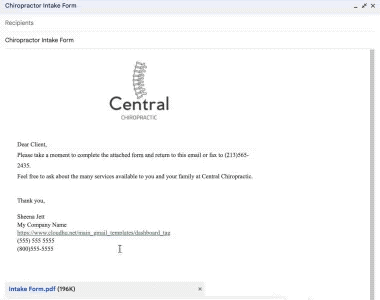 Email Templates with Attachments
You can create email templates with attachments. Creating a default email template for commonly requested information like price lists, quotations, or intake forms, gives you more time to deal with other urgent emails that require your attention. Great for lawyers, therapists, sales, etc.
Share Email Templates with Your Team
Seamlessly share your email templates with your entire team. This ensures unified communication, allowing everyone to leverage a consistent set of email templates that impeccably reflect your brand's voice. Key benefits:
Standardization: Sharing templates promotes a consistent design and content structure across the team, reflecting a unified brand identity..
Efficiency: Team members don't have to recreate or design documents or emails from scratch. They can simply use the shared template, making the process quicker and more efficient.
Collaboration: Shared templates encourage team input, ensuring templates stay relevant and effective..
Reduced Errors: Pre-approved shared templates decrease the likelihood of communication errors.
Training: Shared templates offer new team members immediate resources for understanding company communication standards.
Coming soon for Office365 and Outlook!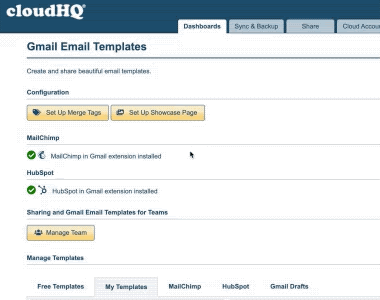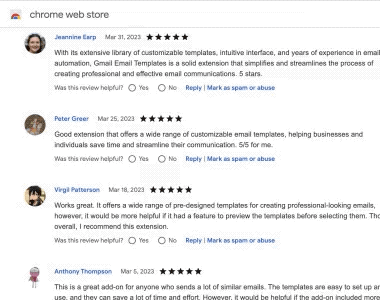 An Overwhelming Majority of Five-Star Reviews
The Email Templates extension boasts an impressive array of positive feedback from users around the world. This is reflected in its hundreds of 5-star ratings, testament to its excellent performance, intuitive interface, and overall user satisfaction. Such high commendations underscore the extension's prowess in refining email creation, management, and communication. Users praise its ability to save time and increase efficiency in their email communications. By using this extension, individuals and businesses alike are able to send aesthetically pleasing and professionally formatted emails with ease, making the Email Templates extension a popular choice among Chrome and Edge users.
Install and Set Up in Seconds
The extension can be downloaded from the Chrome Web Store or Microsoft Edge within a mere few seconds. After the installation, the app will seamlessly integrate into your email platform accounts like:
✔️ Gmail
✔️ Google Workspace email account
✔️ Outlook
✔️ Microsoft Office 365 Outlook
✔️ Hotmail email account
And for mobile Gmail or Google Workspace accounts, you can also install our
Google Workspace Add-on from Google Workspace Marketplace.
from Google Workspace Marketplace.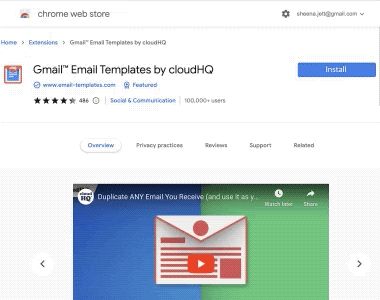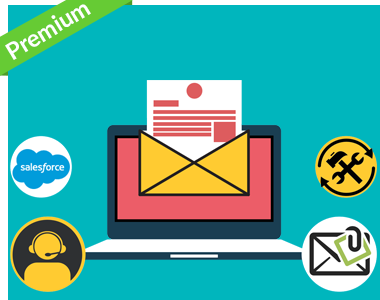 100% Free Plan Available to Everyone
A 100% free plan 100% free plan is available for anyone using Gmail and Outlook. If you need extra features (such as the ability to automatically replace merge tags—and email and phone support), you can upgrade to our premium plan for just a few dollars a month.
---
How Are People Using Email Templates?
Sales Outreach Emails
Templates have become invaluable assets for sales teams, especially those navigating the remote working landscape or coordinating from a centralized business hub. These designs not only uphold a refined and cohesive brand image, but they also promote a culture of shared resources, ensuring that every sales communication is both unified and sophisticated.


Marketing Emails
In the realm of marketing, crafting the perfect message is only half the battle. Email Templates allow marketers to ensure their promotional campaigns have a consistent and visually striking appearance. Whether it's a product launch, a limited-time offer, or a seasonal special, these templates ensure that the brand message is delivered with the punch it deserves.
Internal and External Newsletters
Email Templates is an easy way to create a consistent, quality look for your internal or external newsletter. No more attached PDFs for that internal newsletter!


Announcements
Have something important to announce? Whether you're announcing something official at the office (e.g. a legal hold on documents, etc.) or sending a baby announcement to a list of family members, Email Templates for Gmail and Outlook will let you quickly create a message that will catch people's attention.
Party or Event Invitations
Son or daughter having a birthday party? Holding a retirement luncheon for a long-time employee? Design a message using one of the party or event invitation designs from the template library.


Congratulations
A new job. Graduation from college. A new addition to a family. Whatever your reason, there are several designs in the template library that will help you create the perfect congrats message.
Thank You Notes
A thank you note is all about showing the other person you appreciate them. Sending a thank you note in the first place is a great step. Making it look great using Email Templates for Gmail and Outlook will make it that much better.

Testimonials
"As a budding business, setting up our own email template system would have been a huge financial burden. This is the solution."

- Lee T. Garcia - CUSTOMER RELATIONS
"Elegant Email Templates resolved a significant communication challenge we were facing. The platform was intuitive and spared us countless hours."

- Janan 'Atiyah Bitar - MANAGING DIRECTOR